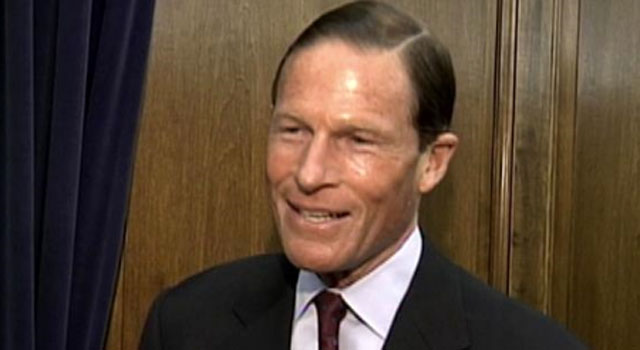 WASHINGTON, D.C. (AP) -
Connecticut Sen. Richard Blumenthal says he plans to introduce federal legislation that would require instant background checks for purchasers of ammunition.
The Democrat said a draft of the bill has been prepared and he is seeking co-sponsors. He said he expects to introduce the legislation at the end of the month. It is 1 of a series of measures he plans to support in the wake of the deadly Dec. 14 school shooting in Newtown.
Blumenthal said a convicted felon can currently load "an entire shopping cart" full of ammunition because background checks are not currently required for those purchases. He said ammunition is "the black hole in gun violence prevention."
The bill also requires retailers to notify law enforcement of large-scale ammunition purchases or thefts.
Copyright 2013 The Associated Press. All rights reserved. This material may not be published, broadcast, rewritten or redistributed.