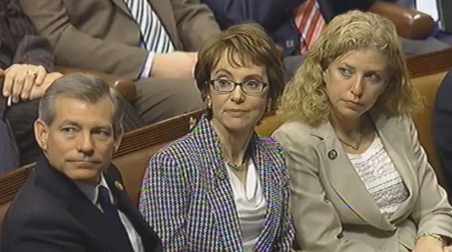 Some people in Newtown are cheering a new initiative from former U.S. Rep. Gabrielle Giffords and her husband to try to curb gun violence.
Newtown Selectman Jim Gaston was among the officials who met with Giffords last week when she extended sympathies to relatives of victims from the shooting at Sandy Hook Elementary that left 26 people dead.
Gaston said Tuesday that Giffords will have support from the vast majority of Newtown residents. Frank Monte, a Newtown father who is organizing a bike ride to Washington to call for greater gun control efforts, said he is eager to help Giffords any way he can.
Giffords launched a political action committee on gun violence Tuesday, the second anniversary of the Tucson shooting that killed six people and left her critically injured.
[Related: Giffords, Kelly launch gun control lobbying effort (1/8/13)]
Copyright 2013 Associated Press. All rights reserved.