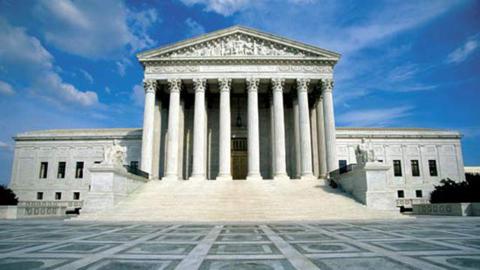 U.S. Supreme Court
PHOENIX (AP) -
A former Olympic wrestling coach living in Phoenix wants the U.S. Supreme Court to block his deportation to Poland, where he's wanted on fraud and embezzlement charges.
Attorneys for Roman Wroclawski claim the statute of limitations has run out in the case. But the 9th Circuit Court of Appeals on Monday denied a motion to block Wroclawski's upcoming deportation.
The Polish government has accused the 57-year-old Wroclawski of conspiring to fraudulently obtain a $350,000 bank credit and embezzling from two companies in 1993 and 1994.
An arrest warrant was issued for him in 2005. Wroclawski was detained in a private Arizona prison for seven months until being released in June 2008.
Wroclawski is a former volunteer U.S. Olympic wrestling coach. He was a world champion in Greco-Roman wrestling in 1982.
Copyright 2013 Associated Press. All rights reserved.