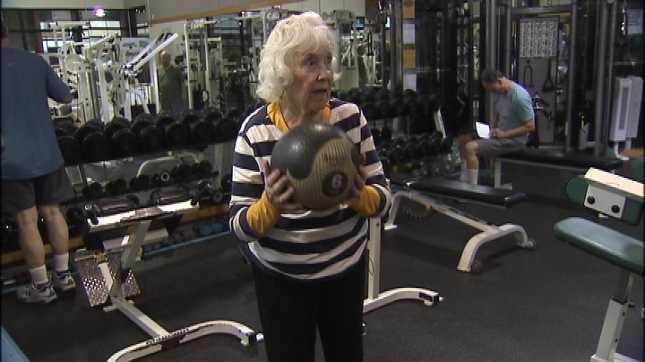 PORTLAND, OR (KPTV) -
A 93-year-old Portland woman is inspiring others with a New Year's resolution to work out more or get a personal trainer.

Willa Asbornsen told her daughter 5 years ago that she wanted to move out of her nursing home and live alone.

To make sure she would be safe and mobile enough to take care of herself, Asbornsen started working out with a personal trainer.

She says it is never too late to start training, no matter your fitness level.

Willa says "I was never an athletic person, I always hiked as a campfire girl, but I never learned how to play tennis until I went to college."

She is no stranger to trying new things, too. In her 60s, Willa backpacked across the globe with just a duffle bag, staying in hostels in Africa and Asia.

At the time she even climbed 16,000 feet up a mountain in the Himalayas.
Copyright 2013 KPTV-KPDX Broadcasting Corporation. All rights reserved.