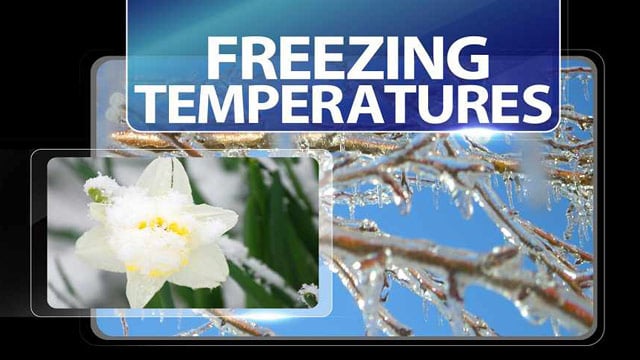 PHOENIX (CBS5/AP) -
Winds will be on the increase Thursday afternoon and some rain showers are expected to move through the Valley after sundown, but the cold air will be the big story with this weather system.
After highs in the mid- to upper 60s Thursday, it will drop to the low 50s for highs Friday and through early next week. Freezing temperatures during the early morning hours will drop into the 20s for several hours.
A freeze watch is in effect Friday night through Tuesday morning.
The Valley won't reach the 60-degree mark again until the middle of next week.
A winter weather advisory will be in effect for the White Mountains of eastern Arizona from Thursday evening to Friday morning.
Snow accumulation of 4 to 6 inches is expected, with a snow level of 7,000 feet.
Copyright 2013 KPHO Broadcasting Corporation. All rights reserved. (The Associated Press contributed to this report.)