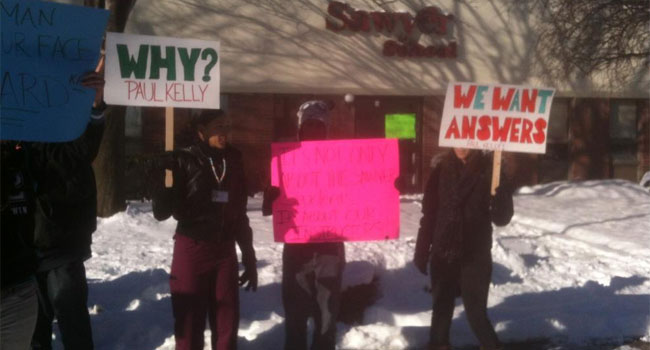 © Students and teachers from Sawyer School campuses held a rally on Jan. 2.
PROVIDENCE, R.I. (AP) -
Rhode Island higher education officials have made arrangements to distribute the records of students displaced by the abrupt closure of a career training school.
The state Office of Higher Education is holding an all-day "transfer fair" for Sawyer School students next Thursday at the Community College of Rhode Island's Providence campus. Officials say students will be able to get their records, financial aid information and help transferring to other institutions.
Classes were to resume at the Sawyer School last week but it abruptly closed. About 300 students in Rhode Island and 1,200 in Connecticut were affected. Some in Connecticut attended a business school owned by the same company, Academic Enterprises Inc.
Education officials say it's not yet clear why the school closed. Academic Enterprise's owner has declined to comment.
Copyright 2013 The Associated Press. All rights reserved. This material may not be published, broadcast, rewritten or redistributed.