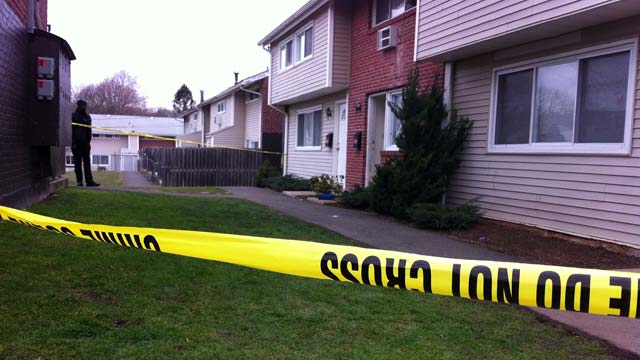 NEW HAVEN, CT (WFSB) -
New Haven police said a man was shot during a home invasion on Eastern Street Friday afternoon.
Police said they were called to reports of gunfire at 104 Eastern St., and when they arrived they found the victim, identified as Frederick Hernandez.
He said he answered the door to his apartment and a black male entered and said "give me the money" before shooting him in the calf.
Before fleeing, Hernandez said, the man pistol-whipped him on the forehead.
The man responsible was described as standing 5'9" tall and had braided hair. He was last seen wearing a brown hooded sweatshirt with dark pants.
Hernandez was brought to a local hospital to be treated.
The shooting remains under investigation.
Copyright 2013 WFSB (Meredith Corporation). All rights reserved.