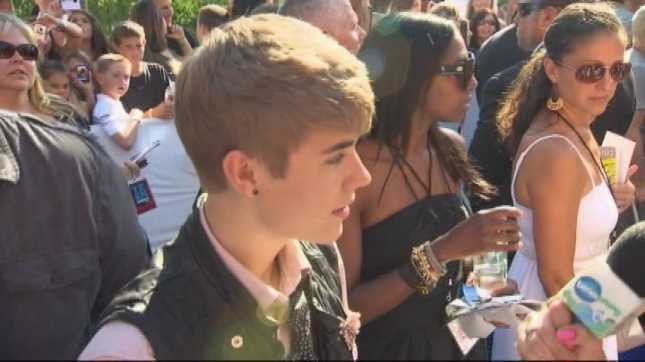 PORTLAND, OR (KPTV) -
A Wilsonville woman has dropped her lawsuit against pop sensation Justin Bieber.

Stacey Betts had filed a $9.2 million lawsuit against Bieber, his concert promoter and the owner of the Rose Garden arena, alleging she suffered hearing loss due to a "sound blast that exceeded safe decibel levels."

Betts attended Bieber's concert in Portland on July 14, 2010. In the lawsuit complaint filed last year, she said her ears now pulsate and she hears a whooshing sound because of the sound blast.

Court documents from the lawsuit allege the blast happened as Bieber climbed into a heart-shaped, aluminum-steel gondola and was pulled out over the crowd.

"Bieber created a wave-like effect of screaming by pointing into various sections of the arena, then enticed the crowd into a frenzy of screams by continuously waving his arms in a quick and upward motion, whereas I was struck with a sound blast," the lawsuit described.
This week, a judge signed off on Betts' wish to drop the lawsuit against Bieber and the case is now closed.
Court records show the woman does not have an attorney at this time and, "does not wish to put any burden on this respected court's time."
Copyright 2013 KPTV-KPDX Broadcasting Corporation. All rights reserved.