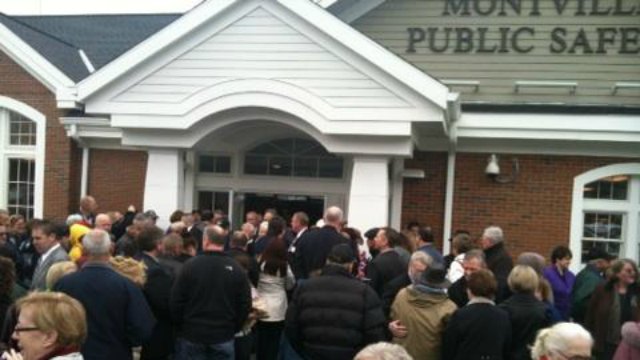 MONTVILLE, CT (WFSB) -
Many local residents gathered for a ribbon cutting ceremony at the new public safety complex and regional 911 dispatch center Saturday.
The event marked the opening of the new 18,000-square-foot facility, which is six times larger than the old building. The complex includes a new evidence processing lab, holding cells and numerous security cameras. There is also space for the town to hold meetings.
The facility will also house the regional 911 dispatch center.
After the ribbon cutting ceremony tours were offered to the public, including a special tour for children held at 3 p.m.
Copyright 2013 WFSB (Meredith Corporation). All rights reserved.