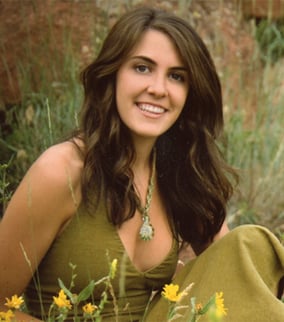 Kaitlin Anne Kenney
GRAND CANYON NATIONAL PARK, AZ (AP) -
Authorities continue to search for a Colorado woman reported missing from a private river trip in Grand Canyon National Park.
Park rangers say 21-year-old Kaitlin Anne Kenney of Englewood, CO, was last seen Friday night at her group's camp near Tapeats Creek on the north side of the Colorado River.
Kenney was reported missing Saturday and helicopter and ground crews searched the Tapeats and Deer Creek drainages, Surprise Valley and along the river all weekend.
Ground-based search crews intensified their efforts Monday in the Tapeats Creek area.
Park spokeswoman Shannan Marcak described Kenney as 5'5" inches tall, 125 pounds with brown hair and brown eyes.
Kenney was last seen wearing a tan coat and tan pants, a grey shirt, multi-colored scarf, black knit cap and hiking boots.
Copyright 2013 Associated Press. All rights reserved.