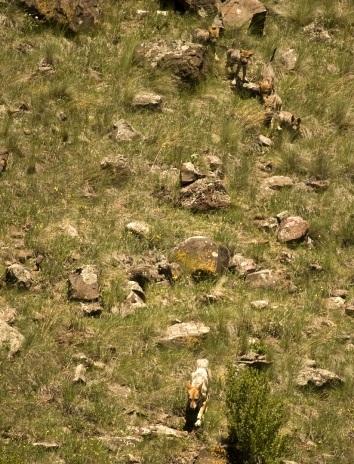 PHOENIX (AP) -
Authorities say a male Mexican gray wolf recently released in east-central Arizona's Apache Sitgreaves National Forest is doing well.
Arizona Game and Fish Department officials say the 4-year-old wolf is replacing the Bluestem pack's alpha male found dead last July and determined to be illegally killed.
The Mexican Wolf Reintroduction Project's interagency field team did survey work before last week's release to ensure no other male wolf had paired with the Bluestem pack's alpha female.
The release was timed to coincide with normal early-season breeding activities.
The Mexican gray wolf was added to the federal endangered species list in 1976 after it was nearly wiped out by government trapping and poisoning designed to help cattle ranchers.
The federal government began a reintroduction effort in 1998 in Arizona and New Mexico.
Copyright 2013 Associated Press. All rights reserved.