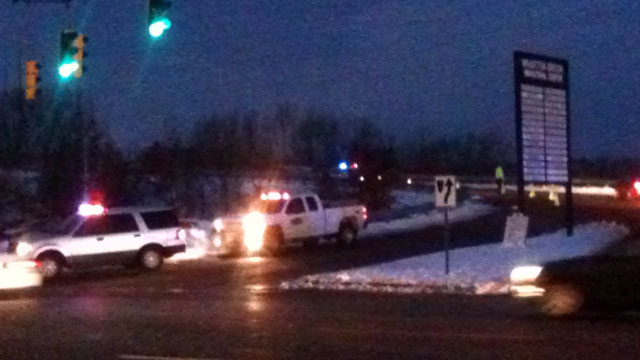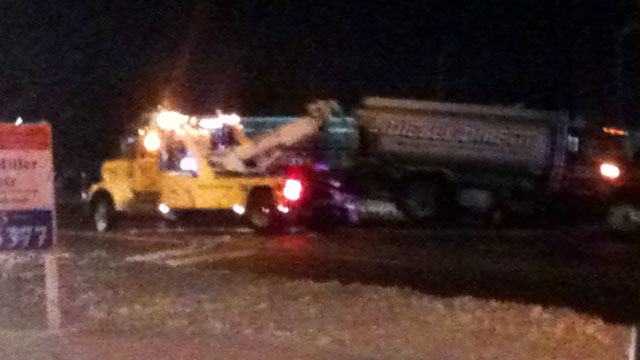 NORTH HAVEN, CT (WFSB) -
A large diesel fuel spill was contained before it reached the Quinnipiac River in North Haven Thursday morning, according to the Department of Energy and Environmental Protection.
Emergency officials in North Haven said they responded to reports of a fuel truck that had overturned on Defco Park Road early Thursday morning. When emergency crews arrived, they said they found the truck on its side, and the driver was able to get out on his own.
Upon further investigation, it was learned that the truck was carrying 2,500 gallons of diesel fuel, and the damage to the truck was so severe that the fuel leak could not be stopped.
Members of the North Haven Fire Department were able to prevent more fuel from making its way into storm drains and notified DEEP of what had occurred.
Once the truck was stabilized and the remaining fuel was contained, the focus of the investigation shifted to environmental protection. Emergency crews said several area waterways were assessed for the presence of fuel, and containment booms were placed in a culvert to collect any fuel in the waterway.
DEEP officials said the fuel spill was stopped before reaching the Quinnipiac River.
Route 5 was closed as a result of the crash and resulting fuel spill, but has since reopened.
No other information was released.
Copyright 2013 WFSB (Meredith Corporation). All rights reserved.