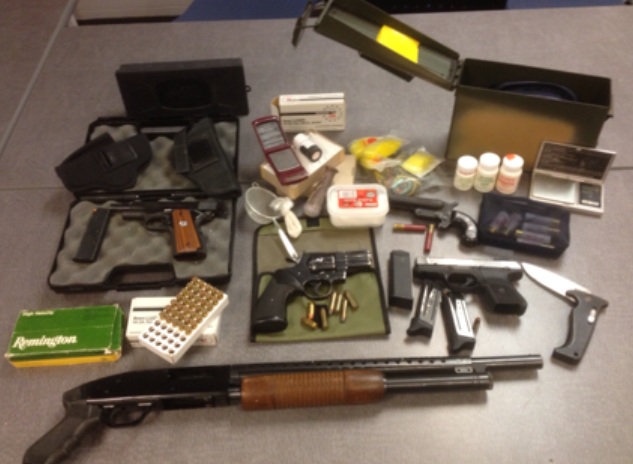 Members of the State Police Narcotics Task Force along with Hartford police seized drugs and guns during a raid Wednesday.
Police said they found two grams of raw heroin, drug packaging materials, five guns and more than 160 rounds of ammunition in the Norwich Street apartment.
Two juveniles were also in the home at the time, police said. The Department of Children and Families was notified, and they are investigating.
Police arrested 30-year-old Juan Rodriguez and charged him with operating a drug factory, possession of narcotics with intent to sell, and two-counts of risk of injury to a minor.
Rodriguez is being held on a $500,000 bond and will appear in Hartford Superior Court on Thursday.
Copyright 2013 WFSB (Meredith Corporation). All rights reserved.