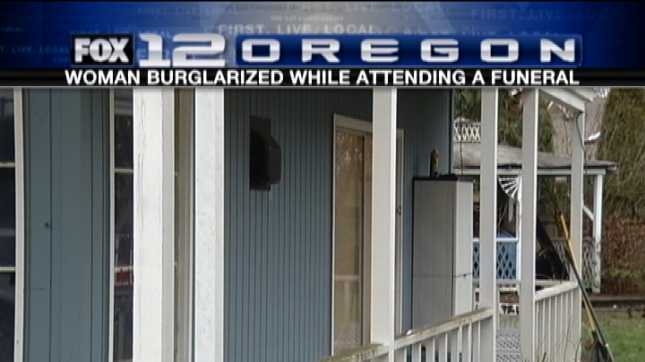 BEAVERTON, OR (KPTV) -
A Beaverton woman who left town for a funeral said a social media mistake may have led to a burglary at her home.

Brittney Closser said she updated her Facebook status on her cell phone, and she thinks that may be what led burglars to her Beaverton home.

Closser and her boyfriend left for his grandfather's funeral in California last Wednesday.

While she was away, the thieves smashed the lock on Closser's sliding glass door, and then stole 200 DVDs, an XBOX, a printer and a TV.

Closser doesn't know who's responsible, but suspects it may be one of her Facebook friends.

"We think it may be somebody we know or that knew we were out of town," she said. "Unfortunately, I posted on Facebook that I was going out of town to California."

Closser estimates it will cost between $3,000 and $5,000 to replace her stolen electronics. She hopes the story serves as a reminder to others not to post plans on Facebook.
Copyright 2013 KPTV-KPDX Broadcasting Corporation. All rights reserved.