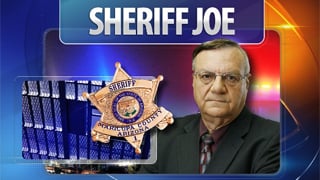 © CBS 5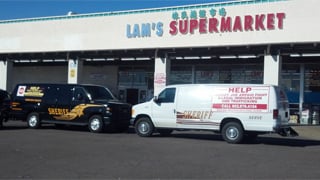 MCSO serves search warrant at 6740 W. Indian School Rd.
A Maryvale grocery is the target of Sheriff Joe Arpaio's latest employer's sanctions raid.
Arpaio's Criminal Employment Squad served a search warrant early Thursday afternoon on Lam's Asian/International Food market at 6740 W. Indian School Rd. in west Phoenix.
In a statement, Arpaio said his office received a hotline tip several months ago from a former employer indicating a number of employees were "likely being employed through illegal means."
The sheriff said the store employs 27 people, 21 of whom allegedly used fake IDs to obtain employment.
Thursday's operation used more sheriff's deputies than usual, Arpaio said.
"We figured it would be very likely that employees would warn others to flee the premises using that radio system, so we manned the entrance and exit doors with several deputies to prevent anyone from bolting," Operations Chief David Trombi said.
Arpaio said nine people were arrested on felony charges and booked into the Fourth Avenue Jail.
The sheriff's office is still looking for nine suspects who may have made their way to the Midwest, Arpaio said.
It was the 70th criminal employment operation launched by Arpaio's office since 2008.
Copyright 2013 CBS 5 (KPHO Broadcasting Corporation). All rights reserved.