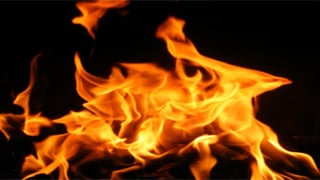 © CBS 5
PHOENIX (CBS5) -
The Bureau of Land Management plans to conduct a prescribed burn along the Gila River corridor starting Sunday.
The operation is about two miles south of Palo Verde and will last until March 1.
The purpose is to reduce the occurrence and intensity of wildfires and restore native vegetation from encroaching salt cedar trees, BLM officials said.
Piles of cut salt cedar will be ignited over a 300-acre area. The actual days for the burn will be determined when weather conditions and air quality allow for safe burning.
Smoke may be visible in the area during the three-week burn operation. Fire crews will monitor conditions following all prescribed burn activities, BLM said.
To report a wildfire call, BLM said to call 866-746-6516.
Copyright 2013 CBS 5 (KPHO Broadcasting Corporation). All rights reserved.