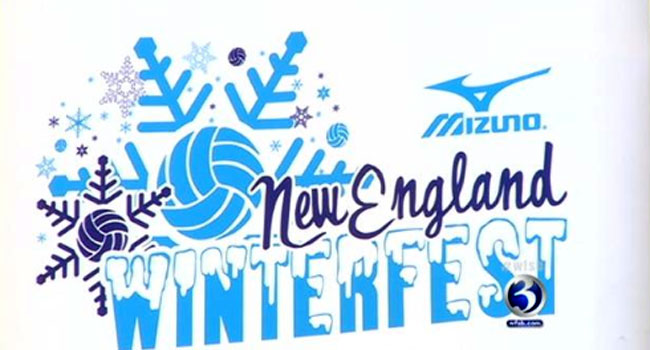 HARTFORD, CT (WFSB) -
A weekend volleyball tournament is expected to bring thousands of people and big business to downtown Hartford.
The 2013 Mizuno New England Winterfest Volleyball Tournament is being held at the Connecticut Convention Center in Hartford from Friday to Monday. The tournament is being hosted by New England Region Volleyball Association.
"This is a very big undertaking for New England," said tournament organizer Alex Temkin. "This is the largest event run in New England, the largest indoor tournament in New England."

More than 5,000 people from all over the country are expected to come to Connecticut during the weekend event. According to tournament officials, about 1,900 players and 200 coaches are expected to participate in more than 250 matches during the event.
"We have about half teams from our region," Temkin said. "The other half are from outside the region as far away as California and Bermuda."
According to the Connecticut Convention and Sports Bureau, people involved in the tournament are expected to book 4,000 overnight rooms in 27 hotels and generate about $3.9 million in revenue this weekend.
Copyright 2013 WFSB (Meredith Corporation). All rights reserved.