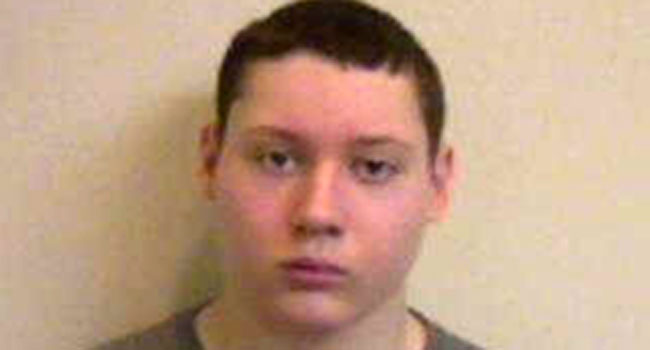 © The following photo of James Patrick Ryan was provided by the Trumbull Police Department.
TRUMBULL, CT (WFSB) -
A Stratford teenager is accused of making threats that he was going to do something similar to the tragedy in Newtown.
Officers were called to the Cooperative Educational Services on Oakview Drive just after 10 a.m. because staff members said James Patrick Ryan, 18, could no longer remain at the school.
Ryan's mother was taking him home when he made the threat.
The staff immediately called police and officers were assigned to the school's two locations.
Officers arrested Ryan at his home and searched his residence for weapons. However, it is unclear if any weapons were found.
Ryan was charged with second-degree threatening and second-degree breach of peace. He is being held on a $25,000 bond and is expected to appear in court on Jan. 28.
Adam Lanza shot and killed his mother at their home, then went to Sandy Hook Elementary School in Newtown and killed 26 children and adults on Dec. 14.
Copyright 2013 WFSB (Meredith Corporation). All rights reserved.