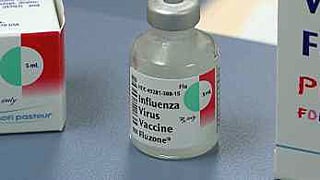 FLAGSTAFF, AZ (AP) -
Coconino County mailed nearly $37,000 in flu vaccines back to the manufacturer in November because the vaccines had spoiled.
The Arizona Daily Sun reports that the vaccines became too cold after they were packed in the wrong area of a refrigerator against federal and county recommendations.
The vaccines were enough to protect about 2,000 people.
None of the bad batch was given to the public.
The manufacturer credited the county for most of what it had lost.
Inspectors noted in June 2011 that the county's refrigerators holding vaccines needed proper thermometers.
A flu vaccine shipment that arrived during the fall of 2012 was put into a household refrigerator, because a special refrigerator was full.
Officials checked other health care facilities for space in sophisticated refrigerators, but all were full.
Copyright 2013 Associated Press. All rights reserved.