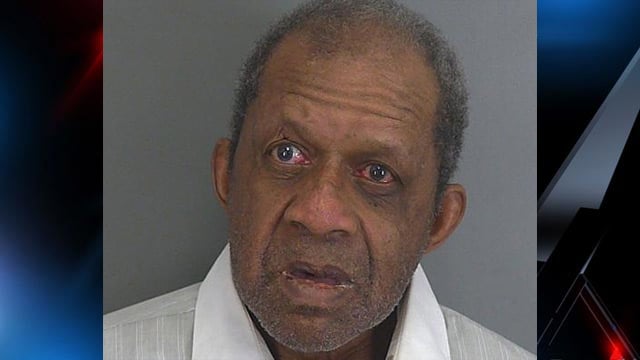 Robert Shell (Spartanburg Co. Detention Center)
SPARTANBURG, SC (FOX Carolina) -
Deputies said they found two women bloodied and beaten after an elderly man attacked them with his cane on Saturday.
Spartanburg County deputies were called to Oak Ridge Residential Care home in Inman where they found the injured women who claimed 73-year-old Robert Shell beat them with his cane.
One of the women said Shell accused of her stealing money from him then hit her in the mouth with his cane, knocking her to the ground, according to a deputy's report.
The other woman tried to stop Shell, prompting him to beat her with his cane, leaving her with a bloody gash on her head, and numerous wounds on her arms that were swollen, deputies said. Both women were taken to a local hospital for treatment.
The report stated that Shell told deputies the first victim stole his money at some point in the day, so he hit and then hit the other woman when she interfered. Deputies said he was also taken to the hospital with a hand injury.

Shell was arrested and charged with first-degree assault and battery and third-degree assault and battery.
Copyright 2013 FOX Carolina (Meredith Corporation). All rights reserved.