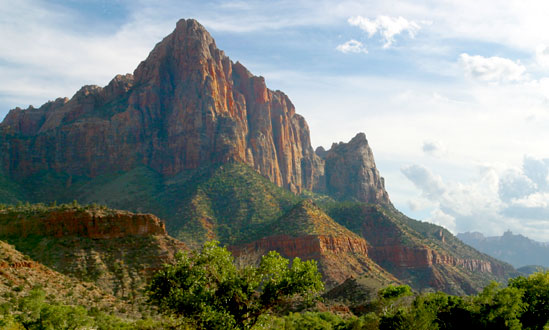 (Source: Zionponderosa.com)
ZION NATIONAL PARK, AZ (AP) -
Biologists for The Peregrine Fund say they found a condor dead near a popular landmark at Zion National Park.
The group's project director for more than 70 condors that roam Arizona and Utah says lead poisoning is the likely cause.
Chris Parish tells The Associated Press that the condor was found dead Wednesday near Angel's Landing at Zion National Park.
Biologists were alerted to a problem when a motion device signaled the 9-year-old female hadn't moved for much of a day.
The condor's body was sent to a San Diego lab for testing. Results aren't expected for a week or more.
Officials say the No. 1 cause of condor deaths is the lead in bullet-ridden carcasses left by hunters.
Parish says two other condors found dead in December in northern Arizona died of lead poisoning.
Copyright 2013 Associated Press. All rights reserved.