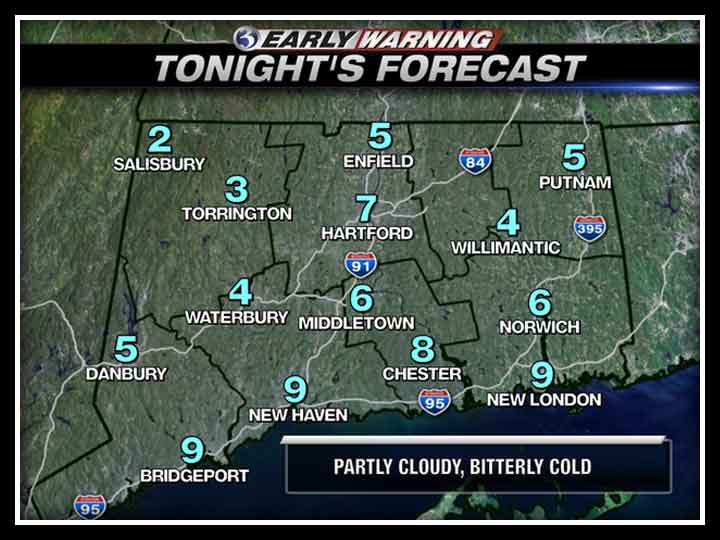 ROCKY HILL, CT (WFSB) -
Temperatures this winter have been bearable here in Connecticut, but that's all about to change overnight as lows are forecast to drop into the single digits.
Highs are only expected to be in the 20s Tuesday, although some of those could remain in the teens in the Litchfield Hills.

Channel 3 Early Warning Weather meteorologist Scot Haney said the wind chill values will hover in the single digits and teens most of the day Tuesday, but the core of the cold air will arrive late Tuesday night through early Thursday.
Temperatures will drop into the single digits overnight and most of the state will see highs only in the teens Wednesday.
Haney said the coldest temperatures will likely occur Wednesday night and early Thursday morning. That's when the mercury will dip to zero or below zero across interior portions of the state.
That's right.
We said zero.
Haney said as we look to Thursday, Friday and the rest of the weekend, the weather here in Connecticut will remain cold with highs in the 20s and lows in the single digits and teens.
Copyright 2013 WFSB (Meredith Corporation). All rights reserved.