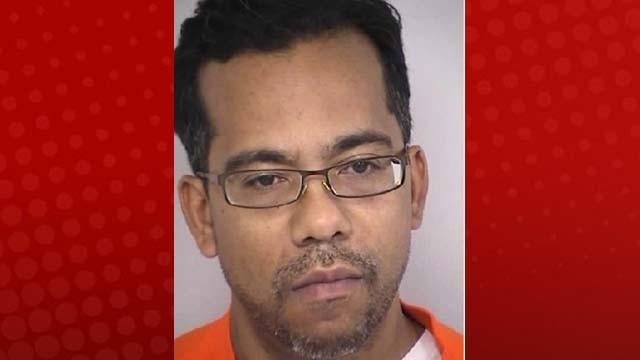 Steven Brooks, D-North Las Vegas, was arrested on Jan. 19, accused of threatening a fellow lawmaker. (North Las Vegas PD)
A spokesman says a Nevada state Assembly member will explain his weekend arrest on a felony charge of threatening to harm at least 1 of his own state Assembly party leaders at a home in North Las Vegas.
Spokesman Reggie Burton says Democratic Assemblyman Steven Brooks will meet reporters at 10 a.m. Tuesday at his office in Carson City.
Burton says Brooks is innocent.
Brooks was arrested Saturday by North Las Vegas police on a charge of intimidating a public officer by threat of physical violence. That's a felony carrying a possible 1 to 5 years in prison.
Brooks posted bail for his release from jail Sunday evening pending a Jan. 28 court appearance.
That's one week before the legislative session begins.
Brooks says he's hired attorney Mitchell Posin in the case.
Copyright 2013 The Associated Press. All rights reserved. This material may not be published, broadcast, rewritten or redistributed.