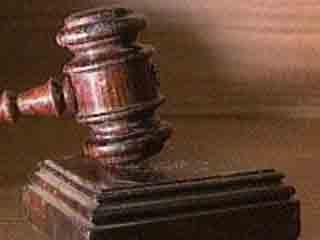 WESTPORT, CT (AP) -
A former Connecticut high school swim coach has pleaded not guilty to charges that he raped two young girls.
Jeffrey Schare was until recently a coach at Staples High School in Westport where he also taught math.
The Connecticut Post reports that Schare pleaded innocent Tuesday in Bridgeport Superior Court to charges including two counts of first-degree sexual assault and two counts of risk of injury to a minor. He is accused of repeatedly raping two young girls over three years.
The 43-year-old Schare was coach of the boys' swim team for seven years. Students and staff were recently told that he was leaving but no reason was provided.
Police said his victims are now 12 and 8 and the older girl had complained to a counselor at her school.
Information from: Connecticut Post, http://www.connpost.com
Copyright 2013 The Associated Press. All rights reserved. This material may not be published, broadcast, rewritten or redistributed.