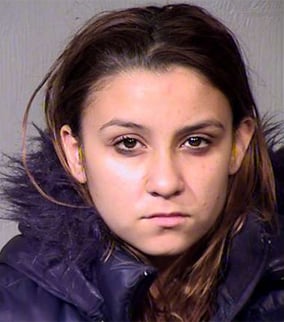 Sarah Brady (Source: Maricopa County Sheriff's Office)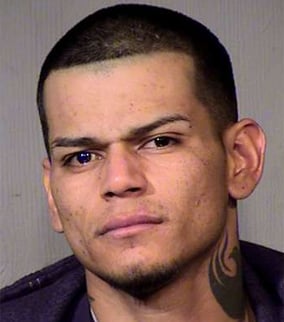 Jorge Amaya (Source: Maricopa County Sheriff's Office)
Jazmine Romero (Source: Maricopa County Sheriff's Office)
PHOENIX (CBS5/AP) -
Three suspects are in custody in connection with the stabbing death of a Phoenix man whose body was found last month near a Tolleson ranch.
Maricopa County sheriff's officials say 19-year-old Sarah Brady, 24-year-old Jorge Acuna Amaya and 19-year-old Jazmine Angelina Romero are being held in the case.
The body of 43-year-old Hector Sanchez Duque was found Dec. 14 in a roadway with his hands and feet tied behind his back.
Detectives say it appears Duque was killed and his body dumped on an access road at 6426 S. 119th Ave.
Amaya and Romero each are being held on suspicion of first-degree murder, kidnapping, theft and fraudulent use of a credit card and unlawful use of transportation.
Brady is jailed on suspicion of hindering prosecution involving a murder and fraudulent use of a credit card.
Detectives are continuing to work on this case and are calling it a kidnapping/robbery at this time.
Copyright 2013 The Associated Press. All rights reserved. CBS 5 (KPHO Broadcasting Corporation) contributed to this report.