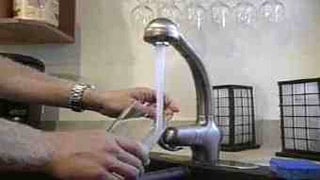 FLAGSTAFF, AZ (AP) -
Researchers, scientists and engineers will be exploring what is in Flagstaff's water supply.
The panel created by city manager Kevin Burke will have its first meeting Friday.
Geochemist Rod Parnell tells the Arizona Daily Sun that the panelists will be looking for any appearance of chemical compounds and antimicrobial products in the city's water supply. He says that could lead to more advanced water treatment options if anything harmful turns up.
The newspaper said the compounds that will be under scrutiny largely are unregulated by state policy regarding sewage treatment.
Copyright 2013 Associated Press. All rights reserved.