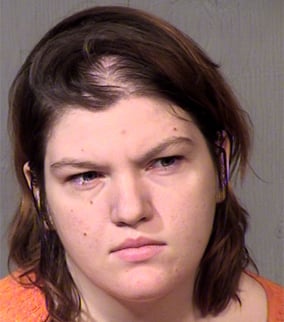 Kona Erbe (Source: Maricopa County Sheriff's Office)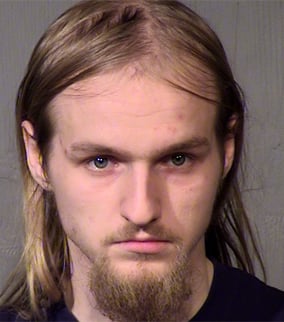 Randall Bresaw (Source: Maricopa County Sheriff's Office)
PHOENIX (CBS5) -
A mother and her boyfriend are in custody on charges of child abuse after police said they found their Phoenix apartment full of fecal matter and rotting food.
Kona Erbe, 25, and Randall Bresaw, 21, were taken into custody Sunday afternoon after officers discovered two children in soiled diapers and unkempt appearance inside the apartment at 4520 E. Baseline Rd., according to a police report.
A caller at the complex had asked police to investigate complaints about the possible neglect of the small children in the suspect's apartment.
Officers said there was fecal matter spread on walls and floors of the apartment as well as trash and decaying food in many of the rooms. Police said they also observed several items of drug paraphernalia and marijuana in the home.
Arizona Child Protective Services arrived at the home and the children were immediately placed in their care.
Erbe and Bresaw were booked into jail. Erbe faces child abuse charges. Bresaw faces child abuse, possession of marijuana and drug paraphernalia charges.
Copyright 2013 CBS 5 (KPHO Broadcasting Corporation). All rights reserved