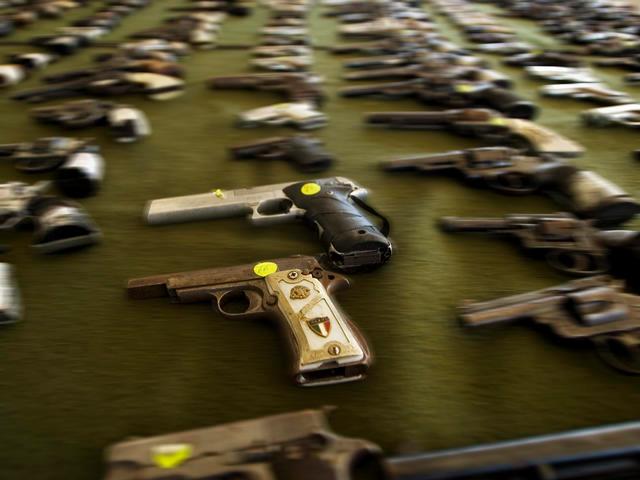 LANSING, MI (WNEM) -
The debate over gun control continues Thursday as Vice President Joe Biden will hold an online town hall forum to field questions about the White House's gun control plan.
The debate will heat up even more in Congress when Sen. Dianne Feinstein of California introduces legislation that calls for a ban of assault weapons.
The debate comes a little more than a month after the Newtown, CT, tragedy.
The legislation also calls for a ban on high capacity ammunition clips.
Even if the bill passes the Senate, it has little hope in the House.
Many Republicans have said they are firmly against any gun control legislation.
But even if the law passes, Michigan could be exempt from the federal firearms regulations.
The Detroit News reports legislation has been introduced in Lansing that would exempt firearms produced and sold in Michigan from federal guidelines.
Lawmakers say the move is in an attempt to lure gunmakers to Michigan.
A date for a vote on the measure has not been set.
Copyright 2013 WNEM (Meredith Corporation). All rights reserved.