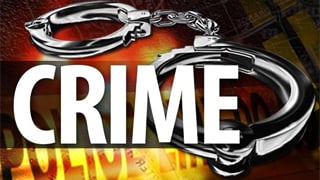 © CBS 5
TUCSON, AZ (CBS5) -
Tucson police say they've solved last February's theft of about $900,000 in gems.
The gems were stolen from a box trailer parked at a Tucson motel on Feb. 7, 2012. Roughly 1,900 loose stones were reported missing.
The stones are described as a rare gem found in only three small deposits in the high desert of Oregon.
Detectives gathered information that led them to obtain a search warrant on Jan. 17 for a home in the 5000 block of East Whispering Sage.
During the service of the warrant, a large number of the stolen gems and jewelry were recovered and returned to the victims the following day, according to Tucson Police Chief Roberto A. Villaseñor.
On Tuesday, a second search warrant was obtained for a home at 31 North Los Reales Rd. SWAT officers assisted in the service of the warrant. Detectives discovered 30 to 40 more gem stones believed to be related to the original theft, Villaseñor said.
Detectives also located:
Four hand guns, three rifles and a shotgun
More than 1,000 rounds of ammunition
More than 100 grams of cocaine
One-and-a-half pounds of marijuana
Evidence of narcotics trafficking
No one was home when the search warrant was served and no arrests have been made.
Villaseñor said the investigation is ongoing and the case will be presented to the County Attorney's Office for review.
Copyright 2013 CBS 5 (KPHO Broadcasting Corporation). All rights reserved.