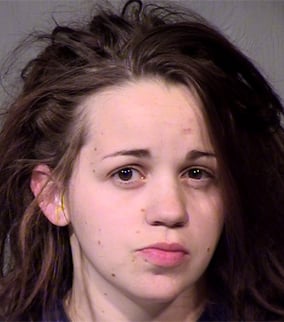 Honnah Deal (Source: Maricopa County Sheriff's Office)
CHANDLER, AZ (AP) -
A Chandler woman is in custody for allegedly having marijuana mailed to her condominium where she lives with two young children.
Honnah Michelle Deal, 21, is being held on suspicion of drug possession, marijuana possession for sale and child abuse.
Deal was arrested Wednesday following an investigation started by a postal inspector.
The postal inspector told police that two packages to be delivered to a Chandler address smelled of marijuana.
Police said a search warrant was served on the condo and officers reported finding 4 pounds of marijuana and numerous items of drug paraphernalia.
Two children -- ages 5 months and 18 months -- were found inside the condo. Police said they've been turned over to state Child Protective Services.
Copyright 2013 Associated Press. All rights reserved.