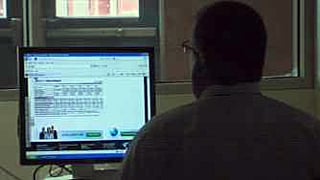 PHOENIX (AP) -
The state department that administers unemployment benefits is closing a call center and will require all new filings from people who lose their jobs be done online starting Feb. 1.
The Department of Economic Security also says it is eliminating nearly 30 full-time jobs of its own as it closes the call center.
The reductions announced Thursday are being taken in part because of reductions in federal funding to administer the unemployment insurance program.
DES says its funding has dropped by 20 percent as a result of a big drop in people filing for benefits.
The agency says the number of people claiming benefits has gone down from a 2010 peak above 200,000 to less than 75,000 this month and each claim now needs more work.
Copyright 2013 Associated Press. All rights reserved.