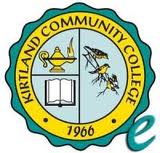 A Women's Day event will be held at Kirtland Community College on Saturday, Feb. 9. It will be held in the Student Center at Kirtland's main campus near Roscommon. The Kirtland Community College Foundation is hosting the event.
The event offers a variety of activities for women, and entry to the event is by donation. All proceeds benefit the Kirtland Foundation General Scholarship Fund to provide financial assistance to students and offset the cost of tuition and other educational fees.
The Women's Day activities include:
1-4 p.m. - Enjoy student art, wine, light hors d'oeuvres, treat yourself to a taste of cozy (facials, hair, nails, etc.), browse vendor exhibits and more.
1:30-2 p.m. - West Branch's Tanger Outlet is teaming up with the Kirtland Foundation to sponsor a "Fashion Fixes" show with Lisa Szukhent (StyleEYE Midwest), and an online fashion magazine writer from Glamorous Moms.
2:15-2:45 p.m. - Do These Five Things to Create East in YOUR Life is presented by Darcy Lewis. Participants will learn how to apply simple self-help techniques to minimize stress and maximize brain power. Lewis is an instructor of Connected Learning, president of the U.S. Touch for Health Kinesiology Association and a certified Touch for Health and Brain Gym instructor.
Copyright 2013 WNEM (Meredith Corporation). All rights reserved.