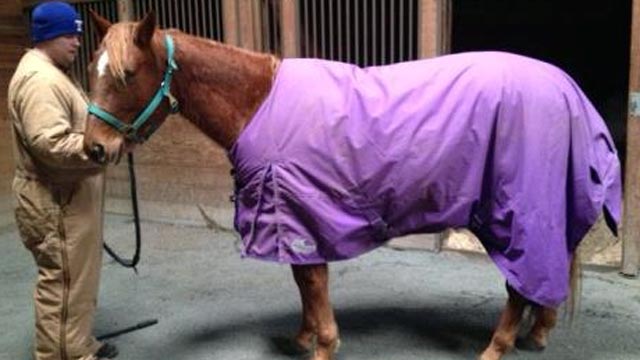 GRANBY, CT (WFSB) -
Granby Animal Control is looking for the owner of a horse that was found wandering in town.
The Chestnut Mare with a star and no leg markings was found along Meadow Brook Road on Wednesday, according to Jennifer Abalan, the Granby Animal Control officer.
Abalan said there are many farms in the area so she went door to door along Meadow Brook asking if any were missing a horse.
Abalan said she hopes to find the owner of the horse, but has not had any calls so far. She plans to put an ad in a local paper hoping that will help. If not, Abalan said, they will hold onto the horse for about a week then adopt her out.

Anyone with information about who the horse belongs to is asked to call Granby police at 860-844-5335.
Copyright 2013 WFSB (Meredith Corporation). All rights reserved.