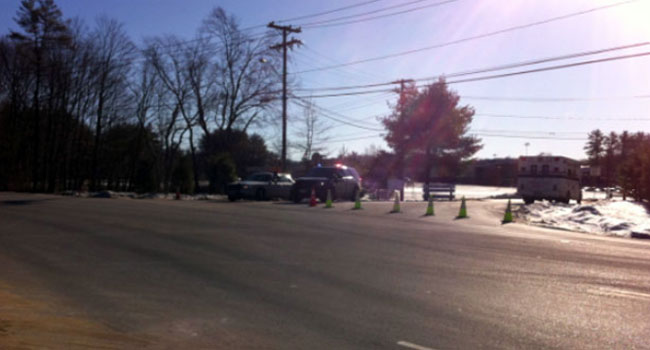 STAFFORD SPRINGS, CT (WFSB) -
The student that allegedly dropped a bullet on a bus headed to a school in Stafford Springs Thursday morning has been identified and is not facing criminal charges.
According to state police, a driver for M&J School Bus Company located a bullet on their bus during the final inspection of his bus around 8:30 a.m. The bullet was located after his runs were completed.
After state police were notified, the elementary, middle and high schools in town were put in lockdown as troopers and school officials with the Connecticut State Police K-9 team conducted searches of each building.
The student body at each of the schools were locked down as the searches were being conducted.
Parents were also notified of the unfolding situation via telephone messages.
The lockdowns were lifted after no other additional bullets or similar contraband was discovered in the schools, police said.

The student, whose name was not released, was identified Friday. However, state police said school officials are handling the incident "administratively."

Copyright 2013 WFSB (Meredith Corporation). All rights reserved.