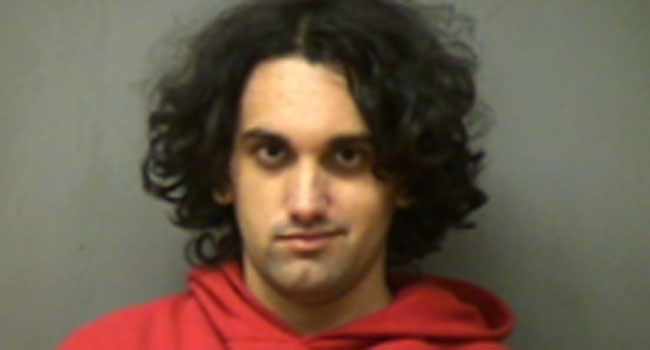 © The following photo of David J. Rose was provided by the Norwich Police Department.
NORWICH, CT (WFSB) -
One week after Norwich police arrested a 21-year-old man accused of trying to abduct a woman after exposing himself to her while she was jogging at a local park, investigators believe there could be other victims.
According to police, a 17-year-old female was jogging in Mohegan Park last Friday at 2:40 p.m. David J. Rose of Norwich was sitting on a bench when he reached out and grabbed her, police said.
Police told Eyewitness News that the victim, who was also flashed, broke loose and ran to her car for safety. The victim claimed she saw the suspect run up Mohegan Road.
Following an investigation by police, Rose was arrested at his nearby mobile home and charged with unlawful restraint, breach of peace, public indecency and violation of probation.
"We're not aware of others (victims), but its not to say it didn't happen," said Norwich Police Capt. Patrick Daley. "We need to find out if it has been happening so we can take the appropriate action."
Rose is being held on $200,000 bond. He has been arraigned and is scheduled to appear again at Superior Court in Norwich on Feb. 8.
Anyone who knows anything about this incident or any others similar to it is urged to call the Norwich Police Department at 860-886-5561 ext. 500.
Copyright 2013 WFSB (Meredith Corporation). All rights reserved.