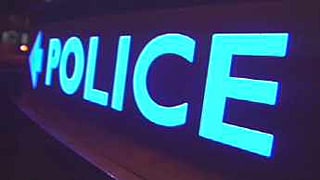 © CBS 5
GREEN VALLEY, AZ (AP) -
Police are expected to release their reports about seven Sahuarita High School wrestlers arrested in what investigators described as a bullying and hazing incident involving another student.
The Green Valley News reports that Sahuarita police could release the reports on the kidnapping and aggravated assault arrests on Tuesday at a trial review hearing in juvenile court for one of the wrestlers.
A freshman member of the team told investigators that some teammates earlier this month held him and pulled down his pants.
The seven are charged with felony kidnapping and aggravated assault for a Jan. 15 locker room case that police characterize as horseplay gone too far.
The reports are expected to provide details that may contradict those in the only report that has been released so far.
Copyright 2013 Associated Press. All rights reserved.