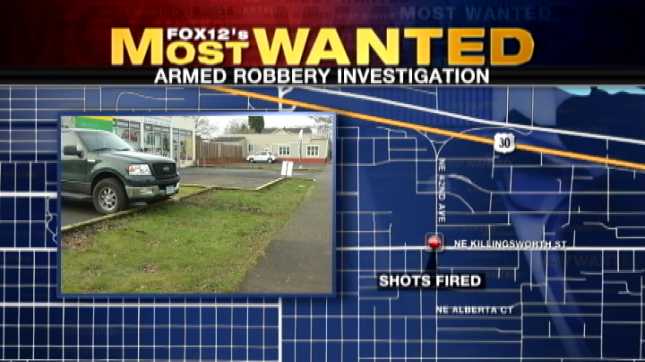 PORTLAND, OR (KPTV) -
Portland police are trying to track down a pair of armed robbers who punched a man before shooting at him.
The robbery happened just after 8:30 Saturday night on Northeast 42nd near Killingsworth.
The victim told police he met with the men to sell an iPhone he'd posted on Craigslist.
That's when the men punched the victim and took the phone and left the scene on foot, officers said.
Police said the victim then got in his car and attempted to follow the robbers, but one of them fired two gunshots at the victim.
The gunfire didn't hit anyone, but the robbers were able to get away.
One of the robbers is described as a dark-skinned African American male, 18-19 years old, 5'7" tall and with a thin build. That man was armed with a handgun, police said.

The second robber is described as a light-skinned white male, 18-20 years old, 5'7" tall and with a heavy build.
Anyone with information about this robbery is asked to contact robbery detectives at (503) 823-0405.
Copyright 2013 KPTV-KPDX Broadcasting Corporation. All rights reserved.