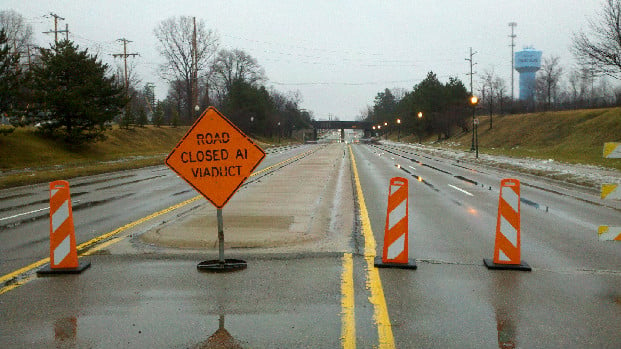 Area of South Saginaw Road in Grand Blanc Township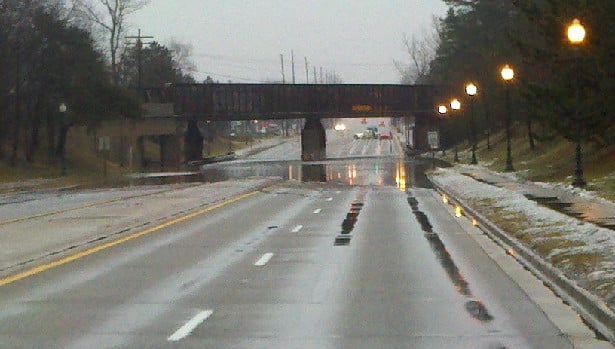 Because of the rain and warmer temperatures melting snow, flooding remains a concern in Mid-Michigan.
In Genesee County, we've received word that westbound Richfield Road, east of Genesee has partially washed away and there are large pot holes in that area. It is just east of the Kearsley Lake Municipal Golf Course. If you're traveling east or westbound in that area, you're urged to use Davison Road as an alternate route.
South Saginaw Road between Center and Hill Road was closed because of water over the roadway, but the area is back open to traffic. The roadway was shut down around 7:30 a.m. Tuesday morning and was closed for about 3 hours.
There are also reports of slow going in both directions of I-75, just south of the Corunna Road or M-21 exit because of water over the roadway.
State Road or M-15 in Richfield Township is closed at East Stanley Road due to flooding concerns. Alternate routes in that area include North Oak Road or Irish Road.
In Midland County, flooding over the roadway was reported on St. Andrew Road between Eastman Avenue and Orchard Drive. The roadway was closed for a short time but has since reopened to traffic.
WNEM will continue to follow this story and will provide updates as soon as new information is learned.
Copyright 2013 WNEM (Meredith Corporation). All rights reserved.