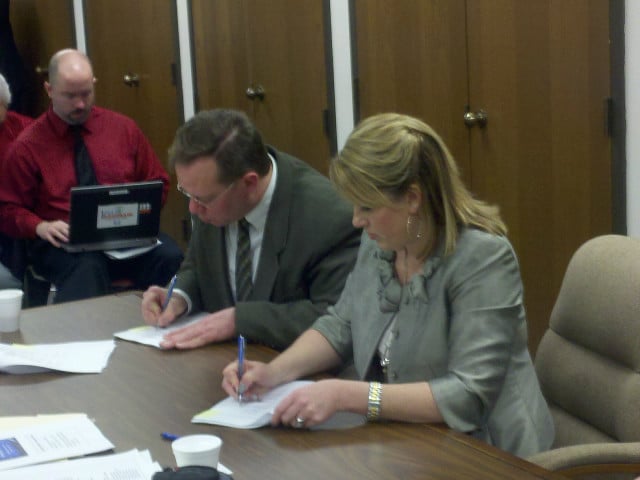 BAY COUNTY, MI (WNEM) -
Officials in Bay County have signed an agreement that will change the location where all of the 18 county municipalities will receive their water.
The pact will allow the county to construct a new water treatment plant. The treatment plant's cost was estimated at around $60 million.
Bay City currently gets its water from the inner Saginaw Bay, which often has taste and odor issues because it is taken from shallow parts of the Bay.
Bay City has had complaints about the water's taste and smell in the past and the problem had been attributed to algae within the body of water.
The agreement allows the city to tap into the same system that provides water to Midland and Saginaw. That water comes from Whitefish Point near Au Gres.
The signing took place Wednesday morning at the Bay County Road Commission, located at 2600 East Beaver Rd. in Kawkawlin Township.
The photo accompanying the story is of Bay City Mayor Chris Shannon and Acting City Manager Dana Muscott signing the agreement.
WNEM will continue to follow this story and will provide updates as they become available.
Copyright 2013 WNEM (Meredith Corporation). All rights reserved.