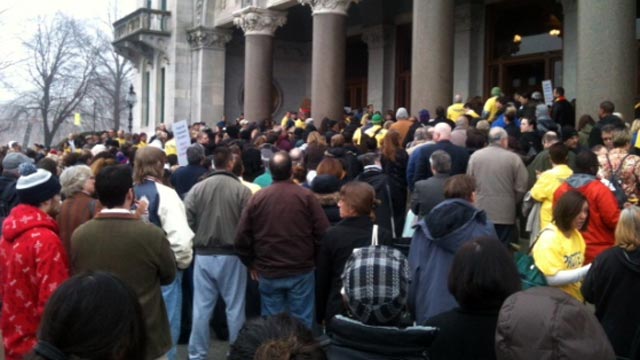 HARTFORD, CT (WFSB) -
Hundreds of people are expected to gather at the state Capitol Wednesday to let their voices be heard in regards to mental health funding.
The Connecticut Association of Nonprofits and Connecticut Community Providers Association will join other non-profit organizations and consumers to raise awareness about helping those with mental health issues.
The rally started on the steps of the Capitol around 10 a.m.
According to event organizers, the previous budget restrictions and recent modifications are continuing to place enormous pressure on community care providers' ability to provide quality programs and services.

Organizers said with the state's Legislature and Gov. Dannel Malloy working to balance the budget, the importance of protecting and investing in the safety net must be at the forefront of state budget discussions.
Refresh this page and watch Eyewitness News for updates on this story.
Copyright 2013 WFSB (Meredith Corporation). All rights reserved.