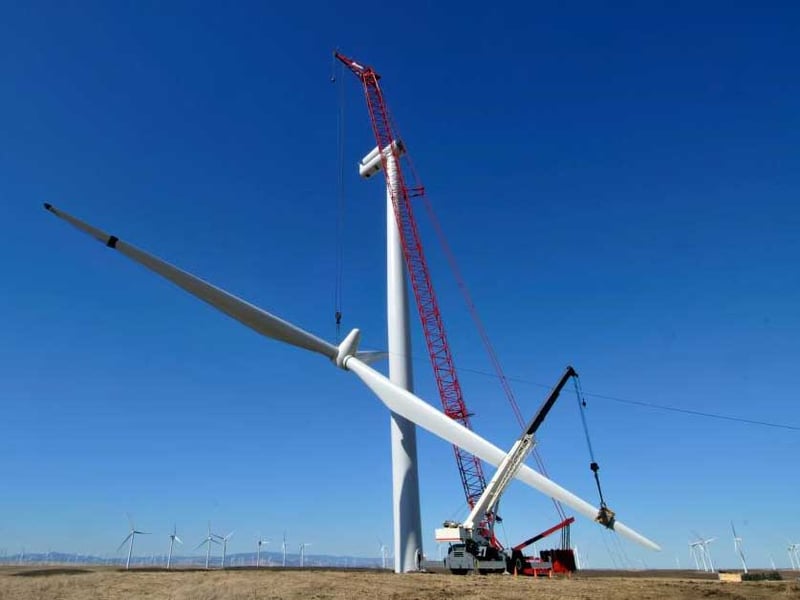 The Clinton County Board of Commissioners has approved a permit for a $123 million wind power project in central Michigan.
The board voted 5-2 Tuesday to let the Fowler Farms project proceed. Chicago-based Forest Hill Energy proposes to put turbines in Bengal, Dallas and Essex Townships in an area northwest of Lansing.
The project has been in the works since 2008.
Farmer Bob Boettger has agreed to host eight of the proposed 39 turbines on his land. The Lansing State Journal (http://on.lsj.com/TU9uxg) reports he says the project is something the "community can be proud of when it's completed."
Project developer Tim Brown says he's grateful to get the permit but says it's too early to discuss when work will start. There also are regulatory questions in the three townships.
Copyright 2013 Associated Press. All rights reserved.