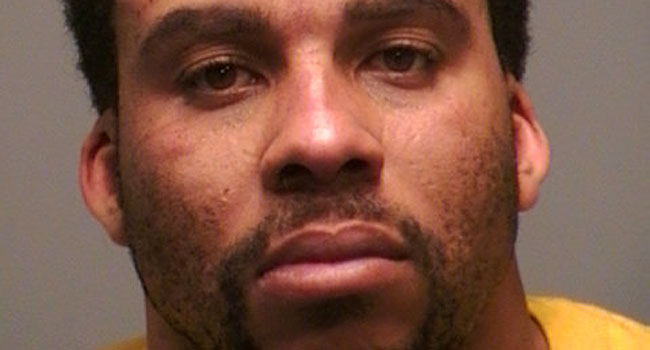 © The following photo of Jeffrey Carr was provided by the New Haven Police Department.
NEW HAVEN, CT (WFSB) -
A convicted felon was arrested Tuesday morning after police were called to his home and officers seized a handgun from him.
Officers were called to a residence on Diamond Street at 7:20 a.m. after neighbors complained a man and woman were arguing and he had asked her, "where's my gun?"
Police found Jeffrey Carr, 37, inside the apartment and asked him if he was in possession of a handgun. Carr denied multiple times that he had weapon.
However, officers located a Rutgers 9mm handgun on the couch, which Carr said belonged to a family member.
The weapon, which was not reported stolen and had no traceable record, was seized by police.
Carr was charged with criminal possession of a firearm.
Copyright 2013 WFSB (Meredith Corporation). All rights reserved.