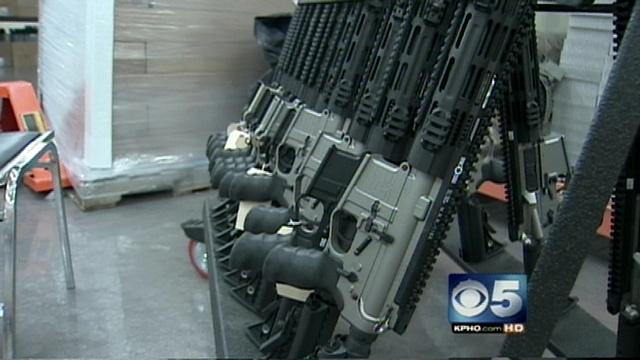 PHOENIX (AP) -
A bill barring the enforcement of new federal guns laws affecting semi-automatic firearms or high-capacity magazines is set for its first hearing before an Arizona Senate committee.
The bill sponsored co-sponsored by Sen. Don Shooter, four other senators and several members of the House of Representatives also would allow the state Attorney General to defend anyone prosecuted by the federal government for violating gun laws if the gun was made in Arizona.
The Senate's Public Safety Committee takes up the bill Wednesday afternoon.
An identical bill has been introduced in the House but hasn't yet had a hearing.
The bills and others introduced this month were prompted by President Barack Obama's push to reinstate an assault weapons ban and to ban high-capacity magazines.
Opponents say it would be unconstitutional.
Copyright 2013 Associated Press. All rights reserved.