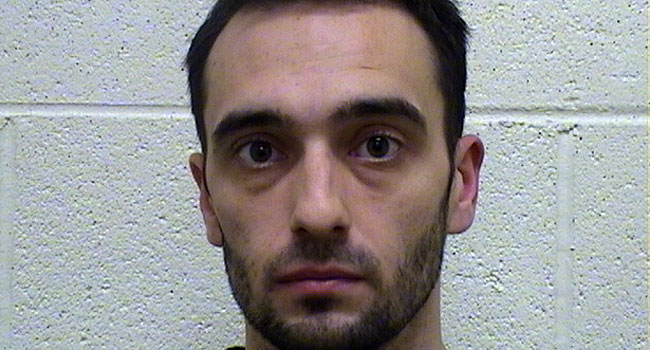 © The following photo of Dennis Robinson was provided by the Torrington Police Department.
TORRINGTON, CT (WFSB) -
A Torrington man was arrested Tuesday after he was accused of purchasing drugs while his children were in the car.
Around 8 p.m., family members told police that Dennis Robinson, 28, was more than four hours late in dropping his two twin daughters off. Family members said they were worried because Robinson did not have any spare diapers or food with him for the 2-year-old girls.
After sending out an alert, officers located Robinson, another unidentified adult and the two children in a car on Lake Harwinton Road within 45 minutes.
Police discovered that Robinson had purchased and used drugs, with his children in the car.
Robinson was arrested and charged with two counts of risk of injury to a minor. He is being held on a $5,000 bond.
The girls, who were not seriously injured, were turned over to family members, and the Department of Children and Family was contacted about the incident.
Copyright 2013 WFSB (Meredith Corporation). All rights reserved.