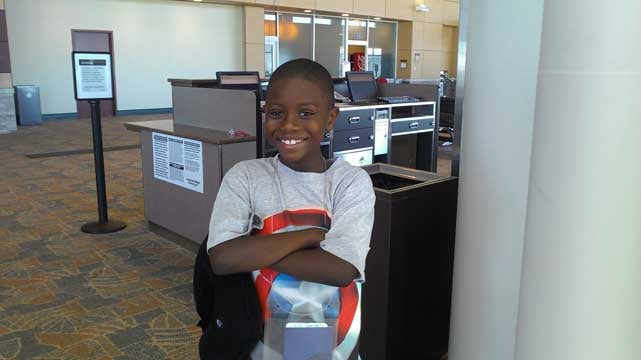 RJ Arrington died on Nov. 30 after injuries sustained in an alleged incident of abuse. (Courtesy: Latanza Harris)
LAS VEGAS (FOX5) -
A worker in the Clark County Department of Family Services was fired as a result of a review of policies applied in the handling of a case involving a 7-year-old abuse victim.

The department said it received a call to its hotline regarding Roderick "R.J." Arrington on Nov. 28. Arrington was the boy who was hospitalized after allegedly being beaten by his mother and stepfather last year.
It said the report on Arrington was being investigated when staff learned of the boy's hospitalization. He later died from his injuries.

"[The department] conducted an extensive review of all hotline policies and procedures and determined that they are effective when appropriately followed," the department said in a news release. "The department also reviewed whether these policies were followed in this case and found that some staff failed to apply the policies correctly."
As a result, the DFS said, disciplinary actions were taken on staff for violations of policy, including the termination of an employee.
The boy's mother Dina Palmer, 27, and Markiece Palmer, 34, were charged in connection to Arrington's death. Both are in Clark County Detention Center.
Copyright 2013 KVVU (KVVU Broadcasting Corporation). All rights reserved.