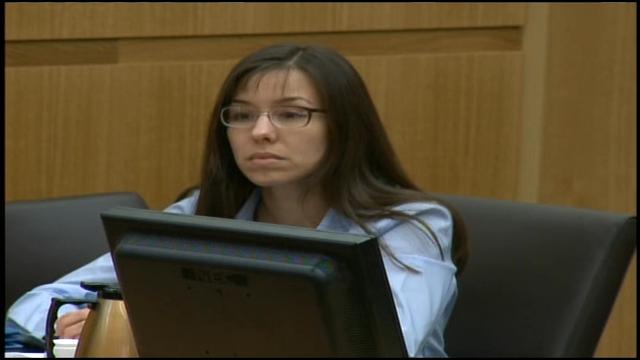 Jodi Arias
PHOENIX (CBS5) -
The defense in the murder trial of Jodi Arias is trying to prove that the victim, Travis Alexander, kept his relationship with Arias a secret.
A friend of both Arias and Alexander took the stand on Thursday.
Arias is accused of fatally shooting and stabbing Alexander in June 2008 at this Mesa home in a jealous rage.
The defense is trying to portray Alexander as a liar who claimed he was a devout Mormon, saving himself for marriage, but in fact he was sexually active.
Attorneys for Arias say Alexander kept her away from his Mormon friends.
"Travis had made more friends at ward and had UFC Fight nights at his house many times and many times I would go over to the fights. Jodi was living in Arizona but she wasn't there," friend Daniel Freeman said.
The defense hopes to prove Alexander's behavior shows that he mistreated Arias.
[Watch live streaming video of the trial on cbs5az.com]
Stay with cbs5az.com for updates on the trial.
Copyright 2013 CBS 5 (KPHO Broadcasting Corporation). All rights reserved.