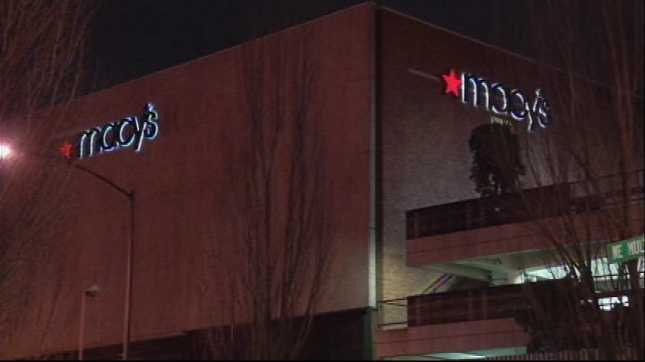 PORTLAND, OR (KPTV) -
Portland police are looking for a group of teens who stole nearly $1,000 worth of jeans from the Lloyd Center Macy's in a so-called "flash rob."

Loss prevention officers at Macy's told police that five or six teens entered the store and grabbed several pairs of jeans then ran out into the main mall.

The group then exited the mall through Sears.

A silver SUV with Texas plates was seen picking up the group and was last seen headed westbound on Broadway.

Police plan to release surveillance images when they become available.
The crime happened Thursday around 7:15 p.m.
The only description is the group was made up of five or six black teens and was a mix of boys and girls.

If you have any information about the theft you are asked to contact Detective Chris Brace at (503) 823-4104.
Copyright 2013 KPTV-KPDX Broadcasting Corporation. All rights reserved.