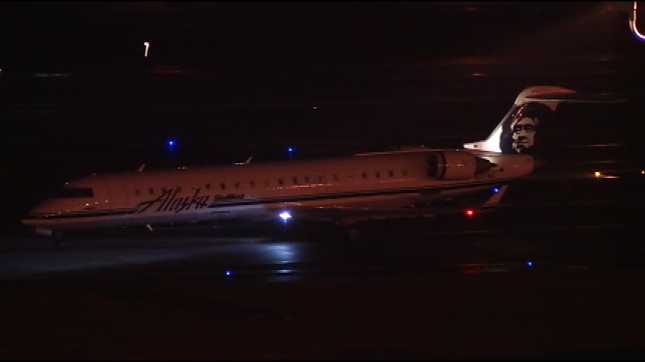 PORTLAND, OR (KPTV/AP) -
An Alaska Airlines pilot was rushed to the hospital Thursday night after he passed out during a flight.
The Los Angeles-to-Seattle flight had to make an emergency landing in Portland.
Officials said there were 116 passengers on board, and another pilot on board the plane landed it safely.
Paramedics were waiting for the plane when it landed and took the pilot who passed out to a hospital.
All of the airlines' pilots are trained to fly single-handedly.
The pilot lost consciousness "somewhere over Oregon," a spokesman said. A doctor on board the flight tended to him in the cabin until the plane landed and was met by medical personnel on the runway.
The Boeing 737-700 left Los Angeles about 6:30 p.m. and touched down in Portland at about 9 p.m. It had been due to arrive in Seattle at 9:30 p.m.
A spokesman says the pilot has been flying for Alaska for 28 years and was current on his six-month medical evaluation. The co-pilot is an 11-year Alaska Air veteran.
Twenty passengers were put on an Horizon Air flight to Seattle.

Copyright 2013 KPTV-KPDX Broadcasting Corporation. All rights reserved. The Associated Press contributed to this report.