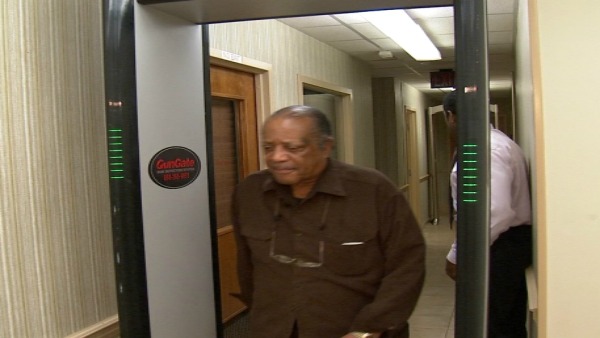 DORAVILLE, GA (CBS46) -
Americus Reed is the owner of a company called GunGate. He specializes in security surveillance cameras and metal detectors, the ones you walk through as well as handheld detectors.

"Somebody's going to be standing there, when the alarm goes off, then you take the hand wand and scan them," said Reed.

Reed said some of his detectors are in Clayton County schools.

"I've never had a problem with the operation of it. I've never had some call and say it's not working, it's going to work," said Reed.

Like many in the Metro area, Reed heard about the 15-year-old student accused of bringing a gun to Price Middle School in Atlanta and shooting another student.

Atlanta school officials said there are two walk-through metal detectors at Price and handheld ones. A spokesman for the district said one of the walk-through detectors was not working the day a student brought a gun to school.

"If that metal detector is there and he walked through it they got him, that ain't going to fail. I've never seen one not go off, but people not paying attention to it and don't plug it up it's not going to go," said Reed.

CBS Atlanta put one of Reed's detectors to the test by having a man carrying a gun on his waist and in a backpack to walk through it.

Both times, Reed's metal detector beeped.
Reed said the only way anyone could get a gun through a metal detector is if the machine is off, not being monitored or if the person doesn't go through it.

"You can take people like that with all these kids coming through everyday, you loose your ability to pay attention to everything," said Reed.

Copyright 2013 WGCL-TV (Meredith Corporation). All rights reserved.