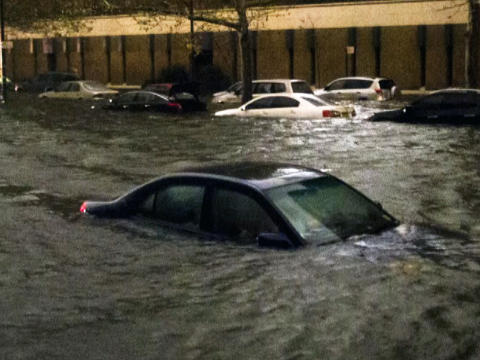 LANSING, MI (WNEM) -
Michigan state officials have issued a consumer alert advising residents to exercise caution before purchasing their next used car to avoid being scammed into purchasing a flood-damaged vehicle. The warning comes amid an influx of flood-damaged vehicles on the national automotive market in the wake of Superstorm Sandy's devastation.
"Michigan consumers should do their homework before they buy their next used car to avoid being duped by dealers selling refurbished cars without mentioning prior flood damages caused by Superstorm Sandy," said Michigan Attorney General Bill Schuette. "Floodwaters can destroy vital car components, so I urge all consumers to proceed with caution before spending their hard-earned cash on a waterlogged clunker."
Prospective used car buyers should take the following steps to avoid becoming a victim, including:
Seek independent inspection - Flood damage may be hard to spot and spending a few extra dollars for a competent automotive technician (with no relation to the seller) to examine the car can make all the difference.

Research the vehicle's history - There are many resources that provide vehicle history indicating whether the vehicle was in a flood region or issued a salvage title. Consult the free National Motor Vehicle Title Information System at www.vehiclehistory.gov.

Be aware of flood damage signs - To spot signs of flood damage, look for the vehicle having a mold smell, residue in the trunk, or premature rusting where it is not expected.

Review the vehicle's paper title before purchase - Look for terms like "flood," "salvage," or other brands labeling the car as damaged. But beware; never assume a clean title proves the vehicle is undamaged. The title may have been 'laundered' across state lines or altered to conceal the brand.
Residents who believe they may have been tricked into buying a flood-damaged vehicle from a used motor vehicle dealer are encouraged to file complaints online with the Secretary of State, Bureau of Information Security Regulatory Monitoring Division at http://bit.ly/floodedcarcomplaint
If consumers believe they have purchased a flood-damaged vehicle from an individual, they may also contact the Attorney General's Consumer Protection Division toll-free: 887-765-8388.
Copyright 2013 WNEM (Meredith Corporation). All rights reserved.